The age where patients look to "data first" for their healthcare is clearly underway.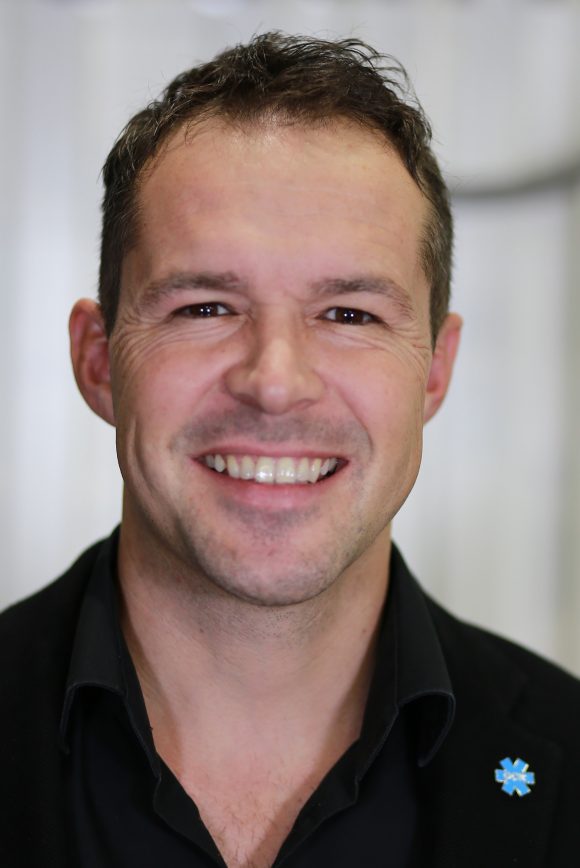 Today, every health system struggles with rising costs and varying quality. Diagnoses and treatments are designed for typical patients. Delivery of care is fragmented and focused on volume. The patient experience journey is in its infancy. And healthcare doesn't leverage the full potential of data. How can we change that?
Daniel C. Shaw believes that transformational developments such as A.I. and collecting PROMS (patient-reported treatment outcomes) make it possible to turn these challenges into opportunities. As co-founder of GCR.org, Daniel Shaw has consulted more than 2000 clinics and hospitals in 126 different countries over the past 4 years to lower costs, and increase quality, transparency and revenues by helping them collect and report patient outcomes.
His "4 Pillars Of Clinical Excellence" concept has been internationally adopted by both patients & clinic owners as a practical standard by which clinics are assessed and improved, and over 432,000+ medical centres worldwide have been rated & scored against this model.
In addition to working with GCR.org, Daniel is an experienced and highly motivated speaker on expanding precision medicine, transforming the delivery of patient care, reimagining the patient experience, and digitalizing healthcare. The memorable presentations he gives have provided insights and actionable steps for 100's of audiences around the world over the past 9 years.
Keynote 1: Improving Patient Experience
With the dawn of healthcare data, patients will become consumers. That means it is now, more than ever, necessary to sustain patient flow. Be it by successfully attracting and booking patients, optimizing the patient experience, or delivering outcomes that really matter to them.
In this action-packed 20min keynote, Daniel offers practical strategies for improving:
no-cost strategies for attracting patients & the families
best practice learning from other clinics
the international patient experience (medical travel / medical tourism)
Collecting & using patient-reported outcomes to increase the patient experience, lower costs, and increase reputation and revenue.
Keynote 2: Digitalizing Patient Outcomes
Healthcare will become fully digital. And so will be the ability to compare clinics based on their results. As digital technologies continue to revolutionize our understanding and treatment of medical conditions, they also call for the ability to effectively generate, aggregate, analyze and act upon patient outcomes, as well as making them public so that future patients will choose and compare doctors & clinics on fact-based data.
Best strategies for collecting patient outcomes
Problems that occur
Using patient outcomes to improve the patient experience
Using patient outcomes to attract new patients
Keynote 3: "Rock Your Clinic To The Top!"
Supported by real case studies, recent research and best practices from 432,000 medical clinics around the world, Daniel offers practical ideas, learnings and takeaways that doctors & clinic owners can apply to increase patient outcomes & clinic reputation.
Major Past Healthcare Conferences:
EMTC European Medical Tourism Conference in Venice, Italy (2010)
MTAC Medical Tourism Awareness Conference in Athens, Greece (2015)
MTCE Medical Tourism Conference in Budapest, Hungary (2015)
MTCE Medical Tourism Conference in Prague, Czech Republic (2016)
HTI Health Tourism Industry Conference in Vienna, Austria (2016)
MTC Med Travel Conference in Novi Sad, Serbia (2016)
IMTJ Medical Travel Conference Madrid, Spain (2016)
BFHT – Bucharest Forum For Health Tourism in Bucharest, Romania (2016)
MTCE – Medical Tourism Conference in Warsaw, Poland (2017)
IMTJ medical travel conference in Opatija, Croatia (2017)
ITIC Barcelona, Spain (2017)
Future Booked Healthcare Conferences:
World AI Show in Abu Dhabi, UAE (2018)
Future Health in London, United Kingdom (2018)
MTCE – Medical Tourism Conference in Berlin, Germany (2018)
IMTJ medical travel conference in Athens, Greece (2018)
WHWC – World Health & Wellness Conference in Mumbai, India (2018)
ICD – Macau, China (2018)
Please use the contact form to inquire about further speaking events.